7 Sycamore Court, Carrollton, KY. 41008 - Carroll County
Property Information: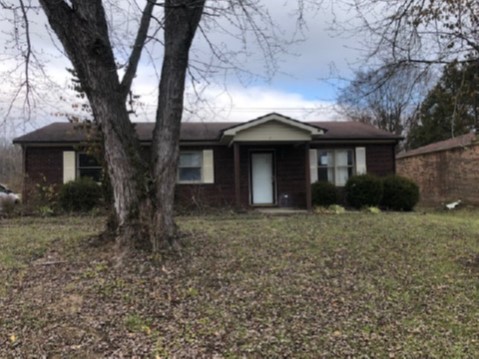 House Style:
Ranch-Frame
Beds:
3
Baths:
1
Rooms:
5
Living Area:
1,147
Basement:
Slab
Garage:
N/A
Foundation:
Poured
Age:
26
Heating:
Other
Cooling:
Other
Water:
Community
Sewage:
Sewer
Lot Size:
Real Estate Taxes:
$0
Comments: An open house will not be held. Property may be made available for viewing on case by case basis and appointment only. The sale will be held at site, 7 Sycamore Court, Carrollton, KY 41008. Estimated value of $65,000.00. Property SOLD AS-IS. USDA DOES NOT guarantee information, nor does it warranty the condition of the home. For more information about United States Foreclosure Sales, contact USDA Rural Development at 859-881-4469 EXT 4 David Garmon.
Foreclosure Sale Information
Location:
7 Sycamore Court
Carrollton KY 41008
Sale Date:
2023-04-06
Sale Time:
11:00 am
Govt Bid:
$43,550
---
All sales are subject to postponement or cancellation at any time. It is recommended that you contact the appropriate USDA RD/FSA office the day before the sale to ensure that it is still scheduled.
---